Marble Slab Creamery
Over 450 stores strong worldwide, Marble Slab Creamery is a global leader in ice cream shop franchising. With over 80 stores north of the US border, they are steadily expanding across Canada.

Consistent Growth
Marble Slab Creamery uses Intelligent Lead Nurturing for its Canadian franchise development efforts. With an air-tight sales process managed within Zoho CRM, Marble Slab is able to manage a large volume of inquiries from curious ice cream entrepreneurs. The automated acknowledgements and never-ending email nurturing program encourages leads to apply when they are ready. The ongoing flow of inbound applications, made possible by Intelligent Lead Nurturing, allows Marble Slab to continue its controlled nation-wide expansion.

Focused Efforts
By utilizing Intelligent Lead Nurturing, the Marble Slab franchise development team is able to connect with qualified prospects while the automated program warms up thousands of tire-kickers.

Outstanding Results
Since launch of Intelligent Lead Nurturing, Marble Slab increased its lead-to-application rate by over 50%!

"Intelligent Lead Nurturing is the perfect solution for our unique franchise development and onboarding process. In a results-driven organization like ours, the most important part is seeing the success of our new lead nurturing process, with more engagement, applications and quality franchise candidates than ever before."
Chad Hasegawa
Business Development Advisor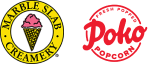 More Featured Projects
As Canada's official voice of franchising, the Canadian Franchise Associate utilizes the power of Intelligent Lead Nurturing to automatically warm up leads for member brands.
Join North America's Fast Growing Brands
Get your questions answered. Schedule a 30 minute consultation with AXIS Integrated today.