Automated Franchise
Recruitment is here
We intelligently nurture your potential franchisees with personalized communications. With Intelligent Lead Nurturing, you will spend ZERO time on tire-kickers.
The Future of Franchise
Development is Now
We promise to drive the highest possible volume of qualified applications for your franchise opportunity from the leads you've generated.
Trusted by Fast Growing Brands
Don't let your leads fall through the cracks
Intelligent Lead Nurturing ensures that all leads are contacted immediately and continuously. It means personal and meaningful communication with your leads to increase interest and engagement. Through the execution of carefully curated drip campaigns, we cultivate a rapport with your potential franchisees to strengthen their relationship with your brand. Once we've vetted your leads, we deliver qualified applications to you, keeping your pipeline full of purchase-ready prospects.
Automated
Our automated process never stops. We do what it takes to reach your leads and drive applications. Through automated drip campaigns, we contact your leads via phone, email, direct mail, text messages, push notifications, and more.
Transparent
Your success is our success, and we want you to have direct access to your wins. Our open reporting system delivers real-time information and analytics, 24 hours a day, 7 days a week, so you can watch your investment dollars at work.
Cost Saving
Eliminate the need for additional internal hires. We are a cost-reducing, collaborative partner that allows your brand to allocate savings towards effective lead generation sources.
Our Clients
know the value of
Intelligent Lead Nurturing
"AXIS understands the unique needs of the franchise community. They have contributed their expertise in lead nurturing to help the CFA and our members improve our marketing and recruitment efforts."
Kenny Chan
Vice President, Content & Marketing
"Intelligent Lead Nurturing is the perfect solution for our unique franchise development and onboarding process. In a results-driven organization like ours, the most important part is seeing the success of our new lead nurturing process, with more engagement, applications and quality franchise candidates than ever before."
Chad Hasegawa
Business Development Advisor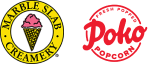 "AXIS provides the personal touch we strive for in our nurturing process. We are able to digitally capture our leads and have the peace of mind that every lead will receive immediate, thoughtful, and continuous follow ups from Spiritleaf after each show."
Courtney Richer
Franchise Relations
"Partnering with AXIS Integrated and leveraging their Intelligent Lead Nurturing solution completely aligns with our philosophy for giving candidates the best discovery experience possible. If you want to engage with your leads at a personal level and close more deals then you want to tap into a system like this ASAP!"
Hersh Kalles
Franchise Development Lead
We have had the pleasure of working with the AXIS team. From the first time we spoke, I knew the lead nurturing approach and technology used by AXIS would be next level for FRANpro. Their expertise, engineering, and onboarding process will blow you away. In just 3 weeks from launch we have over 40 franchise consultations booked!
Sean Douglas
CEO FRANpro Consulting
Featured Projects
As Canada's official voice of franchising, the Canadian Franchise Associate utilizes the power of Intelligent Lead Nurturing to automatically warm up leads for member brands.
Generate Leads that Matter
Invest in the right lead generation methods. We provide consultation on effectively filling your funnel. Inquire about our partnerships and integrations.
Who We Are
AXIS Integrated is your partner in integrated marketing services. We are experts in data-driven franchise sales and marketing solutions. We utilize people and technology to deliver cutting-edge, custom business solutions to our clientele. Our expertise lies in the execution of modern and powerful nurturing programs.
Intelligent Lead Nurturing is our specialty.
Work With a Distinguished Supplier to Fast-Track Your Success
AXIS Integrated was recognized as 2020's Distinguished Franchise Support Service/Supplier, due to the outstanding contributions made to the franchise industry as a supplier to the Canadian Franchise Association members, supporting their advancements and successes.
Grow Now with Intelligent Lead Nurturing
Get your questions answered. Schedule a 30 minute consultation with AXIS Integrated today.