Hands-on Recruitment
Our Franchise Recruitment Specialists are an extension of your sales team. Our hands-on approach ensures that your leads are contacted with your value proposition in your brand voice. We professionally qualify your leads to find the ideal fit.
Mediums That Work
Phone calls, emails, direct mail, text messages, push notifications, and more. We do what it takes to reach your leads and drive applications.
Automation
We create automated drip campaigns that are personalized and localized. The best part – it never stops. We nurture your leads in perpetuity according to a customized nurturing blueprint.
Transparent
Watch your investment dollars at work. Our reporting system delivers real-time information to you 24 hours a day, 7 days a week.
Cost Saving
Spend less than you would using additional internal hires. Allocate the savings towards effective lead generation sources.
Top 10 Reasons To Use Intelligent Lead Nurturing
Save Time as Your New Franchisees
Take the Buyer's Journey
Transitioning a lead from the interest phase to the consideration phase can take weeks, months, and sometimes years. Dozens of follow-ups should be made, costing your sales team countless hours. With Intelligent Lead Nurturing, unlimited follow-ups are sent over time, saving you many hours of effort.
Tire-Kickers Are A Reality
In the franchise industry, viable leads are often disqualified as "tire-kickers". With Intelligent Lead Nurturing, "tire-kickers" are communicated with until they are ready. We present a clear call to action in a series of endless touchpoints, so your prospective franchisees can take the next step when they are ready.
The Strategic Advantage of Modern Technology
Our technology gives you a head start on other brands in your category. We've partnered with industry-leading software companies, compiling the perfect technology stack for franchise development, keeping your brand ahead of the competition.
Efficient data capture and management
Easy collaboration
Automatic communication
Convenient call scheduling
Online application collection, mobile-optimized
Fast qualification
Real-time performance metrics
Timeliness Matters
Don't let your busy schedule get in the way of timely contact with hot leads. The importance of speed to contact and ongoing follow-ups cannot be ignored. With Intelligent Lead Nurturing, all leads are contacted within a specified timeframe, coast to coast.
The Success of a Personalized Approach
We provide your leads with personal, relevant, and educational information throughout their journey to business ownership. We continuously contact them utilizing mediums that are right for them; phone calls, email, direct mail, text messages, and push notifications. Our 1-to-1 approach, makes your leads feel welcomed and appreciated, quickly warming them up to your brand.
Increase Your Output
Your sales process is a machine. With CRM and Marketing Automation under the hood, our custom nurturing blueprint keeps the machine moving. With Intelligent Lead Nurturing, your leads are being consistently warmed up and driven to your online application form. We will feed you with qualified applicants so you can spend your time scouting locations, disclosing candidates, conducting discovery days, and closing deals.
Maximize Your Investment in Lead Generation
From SEO to social media to portals to tradeshows, you've spent your advertising budget to generate leads. Don't let that investment go to waste by carelessly disqualifying or ignoring leads. Intelligent Lead Nurturing will ensure that every lead is acknowledged and actioned, maximizing your advertising investment.
Find Franchisees that Fit the Ideal Profile
An investor with money isn't always the right fit for your brand's next new franchisee. We work with you to craft your ideal franchisee profile, ensuring that we are qualifying your leads against the right criteria. We are not paid on commission, motivating us to strictly vet your applicants in order to find franchisees that will be successful for many years to come.
Gain Visibility to Vital Metrics
Our in-depth reporting enables your franchise development team to make strategic decisions. From identifying successful, and unsuccessful, lead generation sources to where your largest pools of quality leads exist, Intelligent Lead Nurturing's real-time reporting empowers your team to make strategic decisions that impact the speed of your brand's growth.
Old Leads Are Still Leads
Provide us with your old leads and we will re-engage them. After launch of Intelligent Lead Nurturing, our clients always see a spike in applications from leads that were previously considered dead. Many of those "dead" leads have had enough time to acquire the capital required to invest and are now ready to take action.
Our Clients
know the value of
Intelligent Lead Nurturing
"AXIS understands the unique needs of the franchise community. They have contributed their expertise in lead nurturing to help the CFA and our members improve our marketing and recruitment efforts."
Kenny Chan
Vice President, Content & Marketing
"Intelligent Lead Nurturing is the perfect solution for our unique franchise development and onboarding process. In a results-driven organization like ours, the most important part is seeing the success of our new lead nurturing process, with more engagement, applications and quality franchise candidates than ever before."
Chad Hasegawa
Business Development Advisor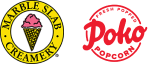 "AXIS provides the personal touch we strive for in our nurturing process. We are able to digitally capture our leads and have the peace of mind that every lead will receive immediate, thoughtful, and continuous follow ups from Spiritleaf after each show."
Courtney Richer
Franchise Relations
"Partnering with AXIS Integrated and leveraging their Intelligent Lead Nurturing solution completely aligns with our philosophy for giving candidates the best discovery experience possible. If you want to engage with your leads at a personal level and close more deals then you want to tap into a system like this ASAP!"
Hersh Kalles
Franchise Development Lead
We have had the pleasure of working with the AXIS team. From the first time we spoke, I knew the lead nurturing approach and technology used by AXIS would be next level for FRANpro. Their expertise, engineering, and onboarding process will blow you away. In just 3 weeks from launch we have over 40 franchise consultations booked!
Sean Douglas
CEO FRANpro Consulting
Trusted by Fast Growing Brands
Join North America's Fast Growing Brands
Get your questions answered. Schedule a 30 minute consultation with AXIS Integrated today.