One of Canada's fastest growing franchise brands, Spiritleaf participates in many physical and virtual franchise tradeshows. Spiritleaf uses Intelligent Lead Nurturing to effortlessly drive applications from tradeshow leads.
Our Clients
know the value of
Intelligent Lead Nurturing
"AXIS understands the unique needs of the franchise community. They have contributed their expertise in lead nurturing to help the CFA and our members improve our marketing and recruitment efforts."
Kenny Chan
Vice President, Content & Marketing
"Intelligent Lead Nurturing is the perfect solution for our unique franchise development and onboarding process. In a results-driven organization like ours, the most important part is seeing the success of our new lead nurturing process, with more engagement, applications and quality franchise candidates than ever before."
Chad Hasegawa
Business Development Advisor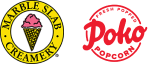 "AXIS provides the personal touch we strive for in our nurturing process. We are able to digitally capture our leads and have the peace of mind that every lead will receive immediate, thoughtful, and continuous follow ups from Spiritleaf after each show."
Courtney Richer
Franchise Relations
"Partnering with AXIS Integrated and leveraging their Intelligent Lead Nurturing solution completely aligns with our philosophy for giving candidates the best discovery experience possible. If you want to engage with your leads at a personal level and close more deals then you want to tap into a system like this ASAP!"
Hersh Kalles
Franchise Development Lead
We have had the pleasure of working with the AXIS team. From the first time we spoke, I knew the lead nurturing approach and technology used by AXIS would be next level for FRANpro. Their expertise, engineering, and onboarding process will blow you away. In just 3 weeks from launch we have over 40 franchise consultations booked!
Sean Douglas
CEO FRANpro Consulting
Trusted by Fast Growing Brands
As a SMS-Magic Authorized Partner we have the knowledge to implement and integrate SMS-Magic into your lead nurturing programs. Whether you are a large or small organization, we have the expertise to incorporate SMS-Magic for your specific needs and requirements of your franchise. Contact us to see what AXIS and SMS-Magic can do for you!
Grow Now with Intelligent Lead Nurturing
Get your questions answered. Schedule a 30 minute consultation with AXIS Integrated today.